This newsletter is dedicated to QC-Mobile and its unique data visualization capabilities which are especially relevant to our world today and the fact that many of us are working remotely either part or full time. QC-Mobile provides the most advanced data analysis and viewing capability while requiring no software or app to be installed on your device. All that is required is a device with a browser and a connection to your local network.


QR Codes Throughout
QC-Mobile
has long included the ability to display any screen/report that is produced by ERS, QC-CALC Real-Time, or SPC Office Buddy. However, one of the most exciting features of QC-Mobile (and an industry first) is the ability to be driven by
QR codes
. QR codes, created in ERS, can be printed or displayed on production machines anywhere in the plant allowing quick access to relevant information about the machine/cell/department. A simple scan from your device's camera app can display pages such as Dashboards or Live plots in QC-Mobile bringing hyperlinks to the physical world. A brand new feature of QR codes, called
Impersonation Codes
, allows anyone to scan a code and view a specific target page without the login requirement or any knowledge of how the system works. It's as simple as scanning a menu in a restaurant...
Learn More about Impersonation Codes
QR codes
can also now be added to
printed
and
PDF
reports. These QR codes can be set to display additional information related to the data on the report. For instance, a QR code placed on a Histogram Report could cause bring up an electronic version of the report itself or be set to display a live Stat Summary using the same filtering. QR codes displayed on reports bring a new dimension to the flexibility and depth of data visualization.
Learn More about creating QR-Codes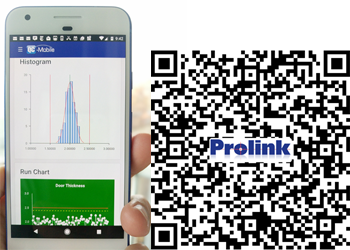 ---
Part Summary Display in Snapshots
Located on the
Snapshot
page in
QC-Mobile
, this new feature allows a user to select any part number and immediately get a display showing
CAD
views of the part, part counts over time (days, weeks, months), and part quality by filter such as machine, spindle, cavity, etc. Each of the displays provides links to drill down to a stats summary or live plot display. As expected, it can be linked via a QR code.
Learn More about Part Summary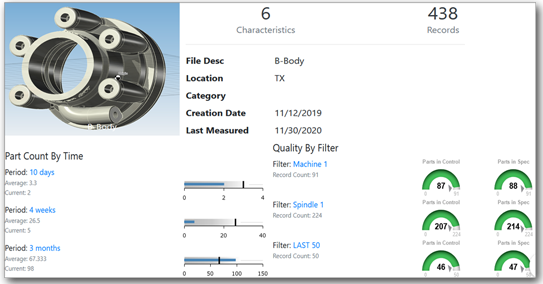 ---
Updates to Statistical Summary
The QC-Mobile Stat Summary screen has also received significant revisions. The former Floating Bar chart has been upgraded to a Candlestick Chart showing the extent of the Min/Max, the distribution via 25th and 75th percentiles, the mean, and the median. At the bottom, an optional raw data grid was also added.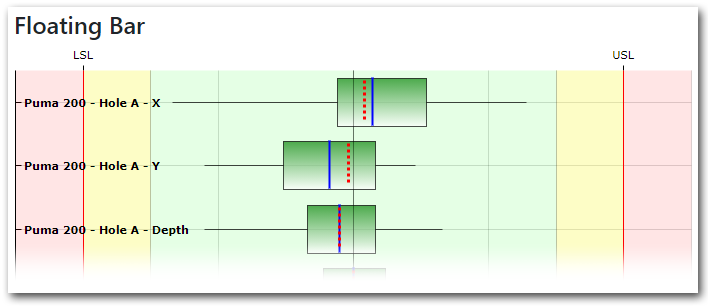 ---
All in all, it is safe to say that
QC-Mobile
has really
"come of age"
and can provide easy access to serious quality data in the simplest, most economical method available.
Learn More at an Online Demo for QC-Mobile